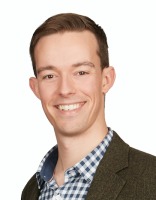 Connect with Matthew
Email

Email Matthew
URL

View website
MATTHEW CROUCH
Matthew Crouch has led marketing functions across multiple businesses and industries over the last 15 years.
He is a Senior Brand Consultant to multiple FMCG businesses including the Freshmax Group (including Innovar Global), and is the founder of independent brand journey consultancy, Soto.
He won the 2016 Marketer of the Year Award for his work launching the Sumo Citrus Mandarin brand across Australia. Since then he also won the PMA Mark Blue Scholarship and led his team to MOYA finals in 2019.
There are no articles written by Matthew Crouch for Americafruit.