Born from a collaboration between two Southern Hemisphere heavyweights, Westsole Fruit Colombia is fast emerging as one of Colombia's leading suppliers of Hass avocados. General manger Pedro Aguilar outlines the company's achievements so far and its future expansion plans.
Can you provide a brief overview of Westsole and how it has evolved since its establishment?
Pedro Aguilar: Westsole Fruit Colombia (WFC) was set up by South Africa's Westfalia and Chile's Subsole to grow Colombian Hass avocados for the European market. Since being created, the company's expansion has been remarkable: during our first season in 2012/13 we exported 250 tonnes of avocados and by last year this had risen to 4,000 tonnes.
Today Westsole Fruit Colombia (WFC) has over 1,000ha of production. In 2017 we expect to export around 4,500 tonnes. Although output has grown rapidly, our expansion has been a cautious affair, taking into account the particular technical requirements of cultivating avocados in the tropics and the huge variables that this presents in terms of how the fruit ripens, not to mention the logistical and geographical challenges that Colombia presents.
How would you sum up the past year for WFC? What key developments have there been at the company that you would like to highlight?
PA: Our growth has been in line with expectations. Being a new origin for avocados located in the tropics, WFC has been very careful to build up its export volume gradually in line with the development of the necessary quality control processes. Throughout the year the company provide very hands-on technical support to its grower members, particularly during the harvesting period, to ensure that they comply with all the necessary certification and export protocols.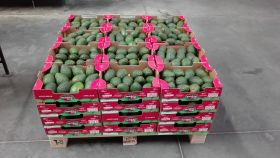 Financially, the company performed strongly in 2016 and we've had a very positive response from our European importers who are gaining a growing awareness and trust in Colombia as a source of Westfalia-branded avocados.
The expertise that our South African and Chilean owners have built up over several years in the avocado trade combined with our strong local knowledge has enabled us to evaluate an overcome the challenges involved with growing avocados in the tropics, which we now consider to be one of the production areas with the highest growth potential in the coming years.
Colombia is on the verge of gaining access to the booming US avocado market. How important will this be for the industry and what window of supply are you looking to fill in this market?
PA: The Colombian government, and in particular the Colombian Agricultural Institute (ICA), the agriculture and foreign trade ministries, ProColombia, Analdex and CorpoHass have worked exhaustively to negotiate access to the US.
Undoubtedly, the opening of new markets is one of the best ways of stimulating production and export growth. The US market is of major importance to the continued growth of Colombia's Hass industry. After Mexico, we are the closest avocado supplier to the US, and already have the logistics in place to ship other products like bananas to this market quickly and efficiently.
On the production side, Colombia is still learning about how and when the trees blossom and which are the best times to harvest and export the fruit. As new production areas spring up, we believe Colombia could harvest for 10 months of the year which would enable us to supply the US and European markets simultaneously or at different periods of the year.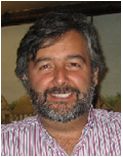 Do you think the US will become the natural market for Colombian avocados as opposed to Europe?
PA: Such is the demand in the US for avocados that there is already a high level of interest among importers for Colombian product and simultaneously among exporters to supply the market. We see ourselves as complementary source to Mexico that can help support the huge promotional efforts that it has made in that market.
Do you also see good opportunities in Asia?
PA: The Middle and Far East markets are very interesting for our industry. However, a lot more work needs to be done to fine-tune growing techniques and on issues such as harvesting dates, ripening, dry matter content and export logistics before we can think of supplying these distant markets.
What is your view on the outlook for the global avocado market in the coming years? Do you think the current rate of consumption growth can continue?
PA: We are extremely optimistic about the global scenario for Colombian and indeed all avocados. We count on the full support of our partners, Westfalia Fruit and Subsole, to help us understand and analyse demand, consumption and growth expectations.
Looking ahead, what plans does the company have for 2017? What are the main projects you will be working on this coming year?

PA: WFC will continue to consolidate the business in two main areas: firstly building export volumes by providing ongoing technical support to our grower members on issues relating to quality control and certification protocols. Secondly, through investments in new orchards. Right now for example we're developing a 250ha project in Antioquía which will yield its first commercial crop in 2018.