Mike Smith and Bernadine Guilleux have both been elected onto the Horticulture New Zealand board.
"We had four very strong candidates but there were only two positions on the Board and Mike and Bernadine secured the highest votes," said Julian Raine, president of Horticulture New Zealand.
"Mike has already made a significant contribution to the Board and we are thrilled to see him have the opportunity to continue that."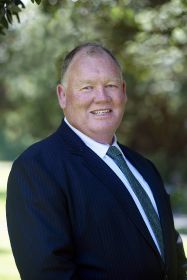 Guilleux is a new addition to the board and is the marketing manager at Balle Bros in Auckland. She is a first-time candidate.
"Bernadine, who has been immersed in horticulture since childhood and has an impressive CV, including international qualifications, will bring a new perspective to the Board," said Raine.
Guilleux and Smith will begin their three-year terms following the Horticulture New Zealand's Annual General Meeting in July.