A Times Square billboard, and exposure across digital, social and print channels will be the distribution method for Pom Wonderful's new marketing campaign, which features characters discouraging individuals from consuming their product.
The campaign will run nationally across channels in the US.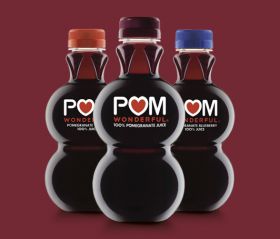 Worry less
The campaign's stars, known as the 'worry monsters' are a handful of large, furry characters who each represent the anxious inner voices of their human counterparts.
The five new commercials combine comedy and strategic product placement in which a 'worry monster' discusses their lack of responsibility now that their human counterparts have begun drinking Pom Wonderful pomegranate juice.
Each human character in the marketing videos is depicted to be living a healthy lifestyle alongside the juice.
"A health scare can come with stress and constant worrying that begins to feel like you have a companion following you at all times, like your very own worry monster," said Adam Cooper, vice president of marketing at The Wonderful Company.
Cooper said that consumers are increasingly looking for healthier options, so incorporating pomegranate products into a daily routine is a step toward "getting rid of a worry monster".
Behind the scenes
The campaign was created by The Wonderful Company's in-house creative team, Wonderful Agency, and led by chief creative officer Darren Moran.
"You don't often see a marketing campaign featuring someone trying to get you to not use the product," explained Moran. "But are we worried? Hell no! Because this anti-spokesperson approach allowed us to be disarming, and funny, in ways that haven't been done before.
"It's not a campaign of matching luggage; we let the worry monsters use every medium to their best advantage. And that's what we think will get people talking."
The worry monsters in the campaign were brought to life by notable Hollywood character design firm Aaron Sims Creative, and monster fabricator Stefaniuk FX Studio, with additional visual effects from Moving Picture Company.
The little things
Throughout their online and offline channels, the company has added in a number of details to push promotions one step further.
As well as broadcast advertisements, a one-minute YouTube pre-roll interactive video has been put together, and the "Skip Ad" button replaced with a small Pom shaped and branded bottle.
Throughout the Times Square billboard promotions, worry monsters will be pointing out to tourists all the "amusingly terrifying" things they should be worried about as they wonder through the hub. A series of "worrivational" posters with intentionally bad advice will feature across social media channels.