International kiwifruit company Zespri has launched its first ever smartphone app for the European market, introducing a special promotional download for consumers in Belgium and the Netherlands that helps them keep track of their kiwifruit intake.
As part of its commitment to improving consumer health, the company is inviting members of the public to 'Do the Zespri Boost' by downloading the app – available in the iTunes App Store, Google Play and on Facebook – and using it to monitor their progress in eating one kiwifruit each day for a whole fortnight.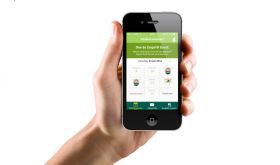 "The purpose of the app is [for consumers] to get more vitality in 14 days," explains Nele Moorthamers, Zespri's European marketing manager. "The app is a tool to remember to eat kiwifruit but it is also more than that: the app contains lots of recipes, tips and tricks relating to health and vitality."
The app will send users who take up the challenge a reminder when they have forgotten to eat their kiwifruit, although it does grant them some leniency by allowing them to designate one day as a so-called 'cheat day'.

Those consumers who manage to complete the fortnight challenge can win a number of prizes, including a bicycle and a smoothie maker.