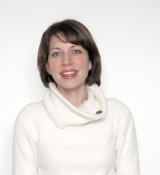 Connect with Luisa
Email

Email Luisa
URL

View website
Tel

+442075013729
Fax

+44 20 7501 0306
LUISA CHESHIRE
Luisa Cheshire writes news and features for Market Intelligence titles including Americafruit, Asiafruit and Eurofruit. Luisa joined the group in 2002 as editor of Americafruit after winning the UK's annual horticultural journalist of the year award.
Over the last few years, Luisa has worked on all of the company's publications and travelled extensively around Asia, North America and Europe reporting on the produce trade.
Based in the UK, Luisa now works part-time as staff journalist and looks after her two children.
There are no articles written by Luisa Cheshire for Produce Plus.