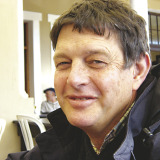 Connect with Fred
Email

Email Fred
URL

View website
Tel

+27 21 712 8817
FRED MEINTJES
Fred Meintjes is Market Intelligence's southern African correspondent, reporting regularly from Cape Town on developments in the region's fresh produce sector for Americafruit, Asiafruit, Eurofruit and the Fresh Produce Journal.
An expert commentator on the international fresh produce business, Fred previously worked as group manager of corporate affairs at Capespan, which at the time was South Africa's single-desk exporter for all fruit shipments out of the country.
There are no articles written by Fred Meintjes for Produce Plus.