Harris Farm Markets opened the doors to its new Leichhardt store earlier this week.
Based on a refit of the original Norton St Grocer design, the Norton Plaza site is the retailer's largest store to date.
Catering to the large Italian community that resides within the inner-western Sydney suburb, Harris Farm has strived to create a "unique mercato experience" for shoppers, including its first on-site cheesemaking facility.
Other features include Harris Farm's much-loved meat cave, deli cave, flower market and a cellar door specialising in boutique Australian beverages.
It also continues Harris Farm's commitment to offering high-quality fresh fruit and vegetables, including locally grown and organic options.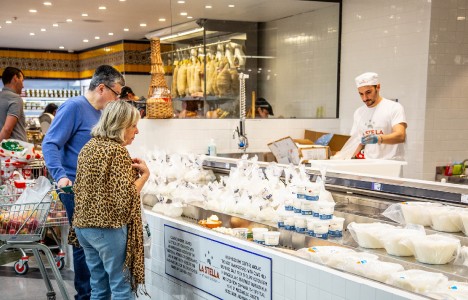 Adding further colour, the store incorporates bespoke local artwork such as largescale murals – including a flagship piece painted by Leichhardt Public School at the entrance – as well as ornate tiles. Customers will also find a Great Wall of Pasta, offering over 220 pasta products, and an onsite vegie patch.
"We recognised that the link between our brand and the Italian heritage of the area," said Harris Farm Markets co-CEO, Tristan Harris. "We're a family with Italian roots and run a family business so we've combined our ethos for sourcing and supplying the best ingredients with beautiful Italian hard-to-find imports to cater to all family gatherings."