IG Agrograde to deliver advanced sorting and grading technologies
Indian fresh produce company IG International and agri-tech start-up Agrograde have formed a joint venture, IG Agrograde.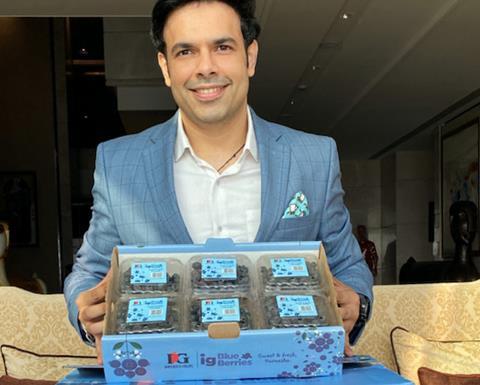 The partnership will focus on selling and leasing sorting and grading equipment for the fresh fruit industry, both in India and abroad.
IG Agrograde plans to offer solutions for apples, citrus, kiwifruit, grapes, dragonfruit, melons, mangoes, and berries.
"We believe in the idea of using the latest technology for the betterment of the fresh produce industry," said Tarun Arora, director of IG International. "This partnership will help in identifying and grading the best quality produce, while assisting consumers in obtaining high-quality fruits."
Maharashtra-based Agrograde specialises in AI-powered solutions that help growers and packers perform quality analysis, grading, and sorting.
"Agrograde's rich understanding of technology and a fresh approach to problem solving will play a critical role in the upcoming technological revolution in the fruit supply chain," said Arora.
Kshitij Thakur, co-founder of Agrograde, said the joint venture was being formed to solve some of the major problems faced by fruit producers around the world.
"It is a pleasure to work with IG International because they have always been committed to growing high-quality fresh produce," Thakur explained.
"We believe in developing made-in-India technologies to address global issues in the fresh produce industry. The team's extensive knowledge of technology and innovative approach to problem solving will be critical in the upcoming technological revolution in the fruit supply chain."