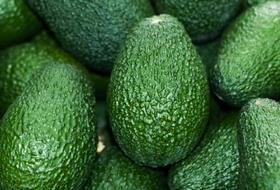 Chile's bid to send fresh avocados to Australia is progressing, with a review of biosecurity import requirements now underway.
The risk analysis is being conducted by the Australian Department of Agriculture and Water Resources, with a draft report expected to be released for public consultation before the end of 2018.
"The application has been with the department for some time, and they have now allocated resources to review it" said John Tyas, chief executive of peak industry body Avocados Australia.
"We need to let the department go through the process. It's got to be a science-based approach so that any potential risks can be picked up."
According to a release from the Department of Agriculture and Water Resources, a preliminary assessment of Chilean avocados has found potential pests of quarantine concern (fruit fly, scale insects, mealybug, thrips and mites) are the same, or of the same pest groups, as those associated with other horticultural commodities previously assessed by the department.
"Given that these pests have been assessed previously and for which risk management measures are already established, quarantine pests associated with Chilean avocados will not require different risk management measures to those required for other horticultural commodities," the release explained.
Should Chile's application progress and market access open up, the Latin American nation would likely send fruit over the Australian summer, based on the timing of its crop.
Tyas said production had traditionally struggled to keep pace with demand in Australiaover January and February, although this doesn't automatically translate to a window of opportunity.
"We have fruit from New Zealand that helps us fill that gap over these summer months," Tyas told Asiafruit.
"We're also seeing a lot of new plantings here in Australia, with one-third of the new trees in the ground yet to reach full maturity. Whether there is a good opportunity for Chilean fruit remains to be seen."