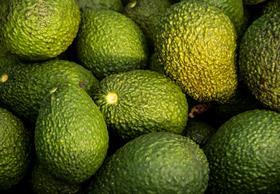 Canada's largest single-profession pension plan has acquired one of Australia's largest avocado growers.
The Ontario Teachers' Pension Plancompleted the purchase of Western Australia's Jasper Farms late last year.
Based in Busselton, Jasper Farms is Australia's second-largest avocado producer, with a harvest spanning the country's spring and summer months from August to February.
"The acquisition of Jasper Farms underscores Ontario Teachers' mandate to seek long-term investments in well-managed, producing agriculture properties to meet the growing global demand for food," said Andrew Claerhout, senior managing director of infrastructure and natural resources at Ontario Teachers'.
The deal comes after Chinese-based Shenzhen Kondarl told the Shenzhen stock exchange in March last year that it was close to finalising the purchase of Jasper Farms.
At the time of Shenzhen Kondarl's announcement, Jasper Farms owner Neil Delroy confirmed the business was being offered to both overseas and local investors by Ernst & Young, but denied a deal had been struck with the Chinese firm.
Neil and his business partner IanDelroysaid they were extremely happy with the sale.
"We are very pleased that Ontario Teachers', a long-term investor with solid asset stewardship and a good cultural fit for the business, has chosen to expand its Australian agribusiness investments through the purchase of Jasper Farms,' Neil and Ian said in a release.
'Through a focused approach to excellence, technology, proven systems and leading research and development, over the past 13 years our team has built a world class avocado business that we are exceptionally proud of.'
Ontario Teachers' holds a diverse global portfolio of assets, valued at CAD$180.5bn (A$180.7bn) as of 30 June 2017.
The defined-benefit plan, which is fully funded, invests and administers the pensions of the province of Ontario's 318,000 active and retired teachers