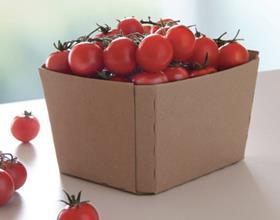 Macquarie Telecom has facilitated an urgent cloud transition for Australian packaging companyOpal Group.
The move came afterOpal's previous managed services provider, Fujitsu, advised it would stop supporting the company's storage network.
Headquartered in Melbourne and owned by the Nippon Paper Group, Opal specialises in sustainable fibre packaging and paper solutions.
In late 2020, the company was advised part of its business had major outage issues with its data centre provider. It also identified a substandard storage area network (SAN) and disaster recovery (DR) posture.
Left unattended, the situation risked Opal's ability to manufacture and deliver products to some of Australia's largest fresh produce and FMCG companies, according to the group's chief information officer Phil Boon.
"We essentially had three months to tender, prepare and contract, and three months to transition over the Christmas period," said Boon. "This was petabytes of data, 85 virtual machines, and it was all tied to our most critical workloads including SAP financial systems and operational applications."
Macquarie Telecom and Microsoft Azure stepped in and migrated huge volumes of data tied to Opal's most critical operations, including financial systems.
With the transition complete and partnership established, Opal is set to reap the benefits from Macquarie's recent Azure Expert MSP status, awarded by Microsoft.
"We reviewed options from a range of providers tied to each major cloud player, and the Macquarie and Azure combination stood out," added Boon. "We had confidence in their partnership and the dual accountability that came with it, their sensible proposal, commercial flexibility, and – most importantly – confidence in their ability to get the job done under a tight deadline.
"The Macquarie and Microsoft partnership was already a huge drawcard. Now it's like we've got a direct line to Azure, to the very coders putting together the next generation of services. It's clear this is going to have a hugely positive impact on our business as we continue to grow."