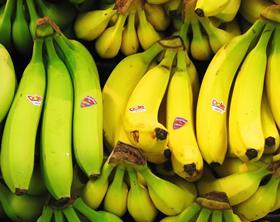 Dole Philippines has identified the areas of Sultan Kudarat, Davao del Sur and North Cotabato as possible locations for new plantations, as the company looks to double the size its production base over the next five years, according to Sun Star Davao.
The move comes 12 months after Japanese corporation Itochu acquired Dole's Worldwide Packaged Foods and Asia Fresh businesses, which includes Dole Philippines.
Melquiades Hernandez, director of the corporate affairs division of Dole Philippines, told Sun Star the expansion is already underway, with plantation development groups approaching independent growers in the target areas.
"Itochu has a food business and they found the opportunity to expand in Asia with the acquisition of the two main businesses of Dole," Hernandez said. "They are much more aggressive now in their expansion because of the opportunity they have right now."
Sun Star suggests Dole Philippines currently manages over 16,500ha of base and privately owned plantations.