Integrated marketing campaign helps T&G sell 165,000 gift boxes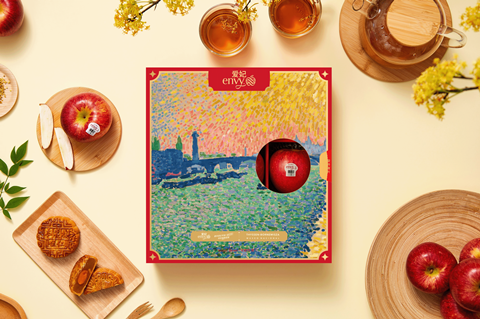 T&G Global has sold more than 1m Envy apples over the Mid-Autumn Festival period.
The New Zealand-headquartered company ran an integrated marketing campaign in key Asian markets to celebrate the popular festival.
More than 165,000 gift boxes, containing a total of 1.48m Envy apples, were sold over the course of the campaign.
T&G Global's head of marketing, Rebecca Chapman, said the strong Mid-Autumn Festival sales reflect Envy's premium position and proven reputation.
"It's a great achievement to sell over 1m Envy apples during the Mid-Autumn Festival, which is double the amount of gift boxes we sold last year," said Chapman.
The marketing campaign for the Mid-Autumn Festival included wide-reaching promotional activations, delivered through LED digital advertising, sampling, thematic displays, TikTok, and e-commerce events.
T&G Global also partnered with the Thyssen-Bornemisza National Museum in Madrid to bring four famous masterpieces to China. The iconic paintings featured on the giftboxes.
"The Envy brand continues to be a star performer, this is down to its large size, beautifully balanced sweetness and fresh aroma – making it ideal for gifting occasions," added Chapman.