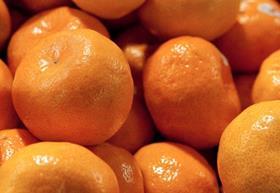 Current export trends, key challenges, and upcoming opportunities will be explored at the Queensland Horticulture Export Congress.

The event – presented by Queensland horticulture bodyGrowcomin partnership with Ausveg and the Queensland government – will be held in conjunction with Hort Connections on Tuesday 8 June at the Brisbane Convention and Exhibition Centre.
Growcomchief executive Stephen Barnard said the congress will target exporting Queensland growers and export-interested growers. It will provide an update on the latest Queensland export landscape, Covid-19 disruptions and opportunities for export capability development.
"It is important that we support exporters with as many tools as possible if agriculture is to continue to act as the cornerstone of Queensland's economic recovery from Covid-19," Barnard said.
Ausveg national manager–export development, Michael Coote, said Queensland is a major hub for fresh produce exports.
"Over 12 per cent of Australia's total annual fresh produce exports originated from Queensland in 2019/20," Coote explained.
"The Queensland Horticulture Export Congress is a great opportunity for Queensland's fruit and vegetable exporters to come together for an updateonQueensland's horticultural trade performance during Covid, understand freight and logistics challenges exporters are facing, and hear experiences from exporting Queensland growers on how they have dealt with the disrupted trading environment."
Growcomwill host the Queensland Horticulture Export Dinner directly following the congress. The Queensland Horticulture Exporter of the Year and New Exporter Award will be presented at the dinner.