Amelie Aust succeeds her father Dave Brazelton at helm of board of directors
Fall Creek Farm & Nursery has promoted Amelie Aust to executive chair of its independent board of directors.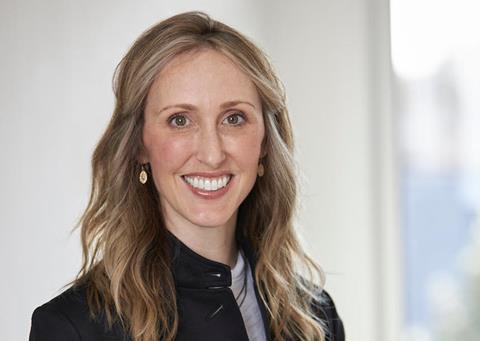 Aust has served as the executive vice-chair of the board since 2020. She formerly served as co-CEO of the family-owned blueberry breeding and nursery company, alongside her brother Cort.
Aust succeeds her father, Fall Creek co-founder Dave Brazelton, at the helm of the board.
"I attribute our ability for easy succession to my dad's mentorship – his ability to teach, listen, and make room to try new things gave me the latitude to have a hand at board leadership before being in the role myself," said Aust.
"Our independent board members are key. I always say that shareholders' dreams are bigger than our skills, and the board helps fill that gap so we can meet our true potential.
"Fall Creek now has strong global and regional leadership, with systems in place for high quality operations, which has allowed the board to elevate. We focus on fiduciary oversight and strategic growth, so Fall Creek can stay apace with the speed of industry change."
Dave Brazelton will remain actively involved on the board as chair emeritus. He will continue to coach Aust and the company's co-CEOs, Cort Brazelton and Oscar Verges.
"Our family is fully dedicated to our customers, employees, and the worldwide blueberry industry," Dave Brazelton said. "I'm proud of all we've built together and look forward to staying engaged with the board and leadership team to ensure a smooth transition and ongoing success."