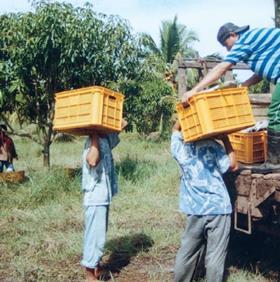 FDAImports.com is growing its presence in South East Asia, setting up a new office in the Philippines.
The US-based company said the Manila office has been strategically located to service cliental throughout the region, including Malaysia, Indonesia, Thailand, Vietnam.
"The Philippines export prime agricultural products to the United States, such as tropical oils, processed fruit and vegetables, tree nuts, and fresh fruit," FDAImports CEO Ben England said.
"The US Food and Drug Administration's (FDA) regulatory interest in companies in the Philippines and other Association of Southeast Asian Nations (ASEAN) members will definitely grow, as the agency implements its new powers and authorities gained from the Food Safety Modernization Act.
"The new Manila office will allow us to more efficiently assist companies in these areas with successfully exporting highly regulated consumer products into the US and quickly resolving FDA import alerts and FDA refusals."
FDAImports.com is a privately owned company, providing exporters with recommendations on all applicable federal and state regulatory requirements for products entering the US.