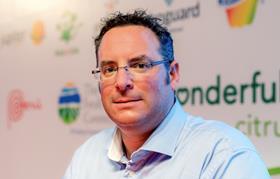 From evolving production systems, to the intricacies of gaining and maintaining market access, Fresh Produce India 2020 will delve into the key trends, topics and innovations shaping India's fresh produce business.
Taking place at Mumbai's iconic Trident Nariman Point Hotel on 22-24 April, this year's event – hosted by Fruitnet – features a three-track programme, with a Main Insights Stage, Knowledge Hub and #freshtalks.
Following a pre-event Get-Together on the evening of 22 April, Fresh Produce India's high-powered programme gets underway at the Main Insights Stage on the morning of 23 April. Delegates can enjoy a fast-paced mix of interviews, multimedia, presentations and debate, delivered by leading local and international experts from across the value chain.
During the opening session 'Where is the Indian market headed', key leaders in consumer insight, retail, logistics and trade provide a fresh outlook on the issues and trends driving change in the country's fresh fruit and vegetable sector.
Following a networking break, the attention on the Main Insights Stage shifts to production in the session 'Grown in India: investing for the future'. Stakeholders from across the supply chain will detail how they are investing time, resources and money into improving the value-proposition for their produce.
Yvonne and Mark Tweddle, co-owners of UK-headquartered Jupiter Group, will headline the session with a presentation on how they are using fresh produce production as a force for social and economic development in Indian communities.
Richard Vollebregt, president of covered-cropping specialist Cravo Equipment, will detail how his company is tailoring its technology to suit the varied growing conditions across India. Vollebregt will highlight the advantages several Indian companies are already receiving through their investment in covered cropping operations, along with the factors holding back further utilisation of the technology.
In the afternoon, retail merchandising expert John Baker of Produce Marketing Australia will take to the stage to highlight keys to successful marketing with Indian supermarket chains in the session 'Marketing to consumers in a market of markets'.
The final session, 'New sources and products for Indian buyers', will zone in on some of the emerging products and suppliers in India's fresh fruit import market.
Running alongside the Main Insights Stage is the Knowledge Hub, a dedicated second stage where delegates can hear expert talks and join informative workshops offering strategic advice and practical solutions.
A session looking at the intricacies of gaining and maintaining export market access will feature Ben Reilly, fresh produce business manager of Australian-based irradiation specialist, Steritech. Along with an overview of irradiation technology and its current level of application in the Indian market, Reilly will present a case study of how the treatment is helping to open doors for numerous Australian fresh produce products in burgeoning Asian markets.
Between the sessions, Fruitnet hosts its popular #freshtalks video series, featuring live interviews with key players from across the international fresh produce business.
On Friday 24 April, a selection of Insight Tours focus on leading-edge developments on Mumbai's food retail and fresh produce logistics scenes.
For more information on Fresh Produce India visit www.freshproduceindia.com.