Indian importer receives first consignment of Hass from Avo Africa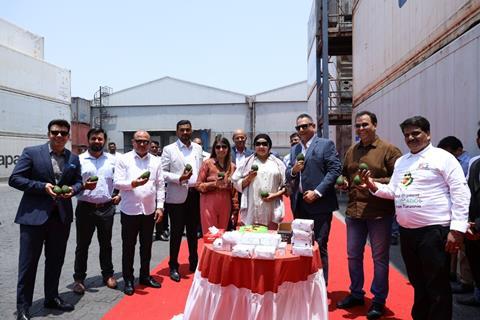 Mumbai-based IG International has received its first shipment of Tanzanian-grown avocados.
The initial consignment was sent by Avo Africa and consists of the Hass variety.
Tanzanian avocados were granted market access to India earlier this year. With no import duty on Tanzanian avocados, Shubha Rawal of IG International said the fruit would be reasonably priced for Indian consumers, helping grow the category.
"For a long time, India had been bereft of the goodness of creamy Tanzanian avocados," said Rawal. "At IG International, we will offer the joy of biting into a selectively luscious bunch of Hass avocados straight from the lush green lap of Tanzania at very fair prices."
Avo Africa is part of the Keitt Group, which has grown and exported fruit and vegetables to markets in Europe and the Middle East for over two decades. It claims to be the biggest grower-exporter of avocados from Tanzania and Kenya.
Dipesh Devraj, commercial and operations director of Keitt Group - Tanzania and Kenya, said the Indian market had enormous potential for Tanzanian avocados.
"In January, a trade prohibition on avocado shipments from Tanzania to India was removed, allowing us to access the Indian fresh produce market," Devraj explained. "Over the years, our avocados have been adored across the world, and now we wish to introduce them to India.
"Anyone apart from IG International would not have sufficed as we were only going to approach the best. Their extensive network and our stringent quality control are a winning combination. We are thrilled to finally enter the Indian market as an exporter and look forward to watching our clients' faces light up when they eat our creamy avocados."