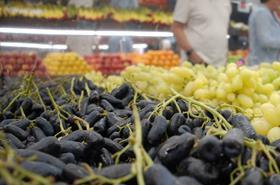 The Indonesian Ministry of Agriculturehasmade an amendment to a recently revised regulation for its Recommendation to Import Horticultural Product (RIPH).
The amendment eliminatesthe need to produce GAP, GHP, and exporter capacity statements for products imported from countries that have a food safety Country Recognition Agreement (CRA) with Indonesia.
Asiafruit understands that while the regulation has been amended, it still has to be signed off by Indonesia's Ministry of Law before being enforced.
Obtaining an RIPH is a prerequisite for obtaining an import license from the Indonesian Ministry of Trade for many horticultural products.