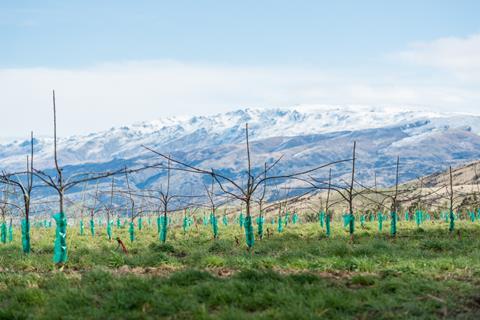 Deep Creek Fruits New Zealand – established to develop two significant cherry operations in the Upper Clutha region of Central Otago – has successfully raised the capital required to begin its second phase of planting.
The completion of the first tranche is the result of extensive interest from a range of New Zealand wholesale investors keen to take advantage of rising global demand for New Zealand cherries.
Investors include the landowners of Lindis Peaks Station and Mt Pisa Station, who initially approached Deep Creek Fruits' management company, Hortinvest, with plans to allocate a portion of their land for horticultural use.
Stage two planting will see 25ha at Lindis Peaks and 72ha at Mt Pisa. This is in addition to 11ha planted at both locations last winter.
"We expect to open the next capital raise in the near future," said Hortinvest director and global sales marketing professional, Sharon Kirk. "This will include an additional 45ha at Lindis Peaks. The final planting stage of planting will be competed in winter 2021."
A packhouse will be constructed in time for Deep Creek Fruits' first harvest and the first fruit will be exported to global markets in 2021/22.
A board of directors has been appointed to report to investors on the progress of the development. The board will be chaired by Michael Ambrose, an experienced director, business consultant and chartered accountant.