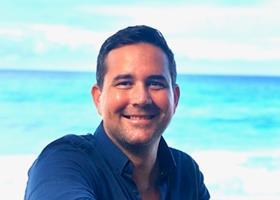 Banana specialist Pacific Coast Produce Marketing has welcomed Chaise Pensini and David Vella to its team.
Pensini will serve as managing director of the group's Global & Asia-Pacific division. He has held sales and executive management positions with some of Australia's leading fresh produce companies, including his most recent appointment as executive general manager of Nutrano Produce Group.
"Chaise has an extensive network within the banana category participating in various roles at a board and advisory committee level, with access to world-class industry intelligence from across the globe," Pacific Coast Produce Marketing said in a media release.
Vella has over 28 years' experience in fresh produce retail buying, procurement, supply and operational management. He will serve as managing director of Pacific Coast Produce Marketing Australia.
Established in 1998 by Frank and Dianne Sciacca, Pacific Coast Produce Marketing has placed an emphasis on minimising the degradation and decline of reef and soil health caused by conventional banana growing practices in Far North Queensland.
The company's Ecoganic farming system was developed to farm in harmony with nature, rather than relying on chemicals (synthetic or organic) to grow a banana slowly, carefully and sustainably. The Ecoganic banana is available across Australia and is distinguished by its signature red-wax tip.
"We are thrilled to welcome Chaise Pensini and David Vella to the Pacific Coast Produce Marketing family," said Frank Sciacca, managing director of Pacific Coast Produce Marketing. "We have been looking to take our business to the next level with both talent and organisational structure."