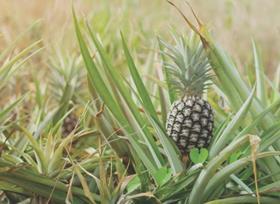 Wao Development Corporation (WDC), a subsidiary of Dole Philippines, has officially opened its new fresh pineapple packhouse in Wao, Lanao del Sur.
According to a report from BusinessWorld, officials from the regional Bangsamoro Board of Investments (BBOI) formally opened the P306m (US$5.9m) facility on 10 February.
President Francis Babac said WDC already had1,200haof pineapple production which would be processed at the facility.
"The WDC pineapple packing plant is capable of operating at a capacity of 1m boxes of pineapple but our plant was designed for 6m boxes rated capacity," said Babac.
"We are planning to expand our planted areas for pineapple with an additional 1,400ha by investing more than P200m (US$3.9m).
"Hopefully in the BARMM (Bangsamoro Autonomous Region in Muslim Mindanao) and adjacent areas, to address the gap in our packing plant production."
Output from the packhouse will be exported around the Asia Pacific, particularly Japan and Korea, as well as the Middle East.