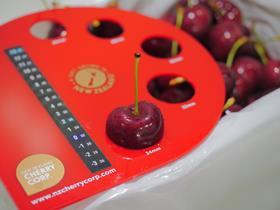 Heightened demand and favourable growing conditions have New Zealand Cherry Corp optimistic heading into the 2019/20 season.
In its Spring Update issued today (7 October), the leading cherry grower-packer-exporter said its orchards are currently at 50 per cent bloom, with full bloom expected by the end of the week.
The company said it was pleased with how its crop has shaped up, drawing comparisons to its 2015/16 harvest, which resulted in exceptional quality from its orchards in the Central Otago production hub.
"Within the last 30 days, temperatures have been warmer than historical averages," the update explained. "There has been three frost events of note this year. By the same time last year we had 14 major frosts so a very favourable season so far.
"Timing at this stage is three days ahead of a 'normal' season. We are all hoping for clear skies to account for more Growing Degree Days (GDD) to bring the season forward for 2020's Chinese New Year celebrations."
New Zealand Cherry Corp has its sales programme for the new season in place, having already completed its allocation process. The company said demand was "well in excess" of what it could supply.
It comes on the back of a strong showing at last month's Asia Fruit Logistica in Hong Kong, where the company was inundated with enquirers.
"The organisers of the trade show suggested visitor attendance was less than that of 2018 levels. This was not reflected on our stand as we were run off our feet all the time," New Zealand Cherry Corp said. "For those that were kept waiting, we apologise."