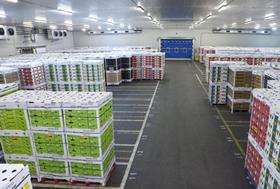 The Port of Koper has announced that it set a new container throughput record at the end of 2021, with volumes coming in at 996,000 TEUs.
This beat the previous record of 988,501 TEUs, which the port recorded in 2018, and represented a significant increase on the 945,000 TEUs handled during the previous year.
"This is an important milestone, especially in the light of the consequences of the coronavirus pandemic on global logistics flows,' said Boštjan Napast, president of the management board of the Port of Koper. 'Therefore, the management board of the company congratulates all the employees at the container terminal and thanks all company's business partners.
'With such support and investments in capacity expansion, we will continue to maintain our status as the largest container terminal in the Adriatic,' Napast added.
Click here for a video covering the new record at the Port of Koper