JBT-owned company recognised for sustainable packaging technology innovations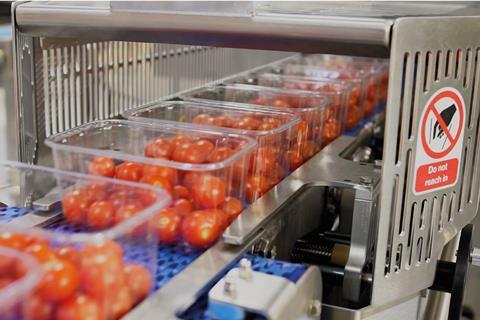 Tray sealing specialist Proseal has won FoodTech Equipment of the Year in the AgTech Breakthrough Awards.
The awards celebrate the best agricultural and food technology companies, products, and services around the globe.
The JBT Corporation-owned Proseal was recognised for its innovative solutions that support customers' commitments to reduce plastic packaging.
Proseal claims its top-sealed trays use 42 per cent less plastic compared to plastic clamshell packaging.
Meanwhile, the company's patent pending high-speed fully automatic case packing system, CP3, combines efficient power consumption and a compact footprint, with the ability to fill cases at up to 120 packs per minute.
"Proseal continues to be at the forefront of the industry-wide sustainability movement by supporting its customers' commitments with solutions that help reduce plastic packaging," said Carlos Fernandez, executive vice president of JBT Corporation.
"For every 1m trays sealed with Proseal equipment, up to 10 tonnes of plastic is saved. Overall, 16 per cent of JBT's environmentally beneficial product revenue contributes to packaging waste reduction. Proseal is part of the JBT family, and together we remain committed to continually supporting customers' needs and sustainability goals."
This year marked the third annual AgTech Breakthrough Awards. More than 1,600 leading ag-tech and food-tech innovators entered across 20 categories and 107 subcategories.
"The entire Proseal organisation is thrilled to be recognised by the AgTech Breakthrough Awards for our cutting-edge and best-in-class solutions," said Jon Garner, group president, packing at JBT Corporation.