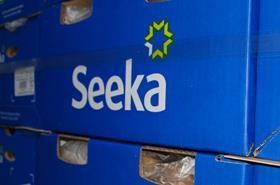 Seeka has announced it generated record revenue of NZ$$310m (US$208m) for the year ended 31 December 2021 (FY21), a result powered by improved kiwifruit production.
The listed New Zealand company's net profit before tax was also up 44 per cent year-on-year, to NZ$23.5m, results chief executive Michael Franks attributed to a long-term strategy.
'Seeka's 2021 financial performance comes from a deliberate strategy to significantly improve Seeka's underlying operating earnings,' said Franks.
'Revenue is up 23 per cent to a record NZ$310m helped by a rebound in Hayward kiwifruit volumes and the ongoing lift in SunGold kiwifruit production. EBITDA is up 32 per cent to A$56.8m as a tight focus on costs improved Seeka's operating margin, especially following the one-off Covid-19 expenses incurred in FY20. FY21 EBITDA also benefited from a NZ$7.6m compensation payment from the Crown's settlement of the Psa kiwifruit class action.
Franks said Seekahad also increased its regional service with three major kiwifruit acquisitions.
"These acquisitions have grown Seeka's market share, and we are planning on handling 26 per cent of the national kiwifruit crop in 2022. The businesses are now fully integrated and are set to deliver significant synergy gains in FY22," said Franks.
'Post-harvest capacity was reviewed and a decision on a greenfield development at Pukenga was deferred in favour of a NZ$20m capacity upgrade in the Bay of Plenty. A highly-automated MAF Roda packline is being installed at KKP and new coolstores with environmentally-friendly coolant are under construction at Transcool. These upgrades are expected to deliver sufficient capacity through to 2024.
'Seeka's growth has led to an enlarged, five bank syndicated facility to fund near-term capacity upgrades. It also provides headroom to continue Seeka's growth strategy.'