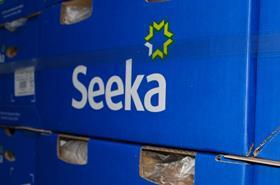 Seeka has reported a NZ$15.2m (US$11.17m) net profit (after tax) for the year ending 31 December 2020 (FY20). The performance was up 120 per cent on the NZ$6.9m net profit the Australasian company posted in 2019.
Total revenue came in at NZ$251.5m, up 6 per cent year-on-year.
'Revenues from our New Zealand retail service operations increased 77 per cent (year-on-year) and the business generated excellent returns for our avocado and kiwiberry growers, with Seeka managing the full value chain from orchard to market," explained Seeka chief executive Michael Franks.
Seeka generated NZ$9m in gains from the sale and leaseback of three of its Australian kiwifruit orchards in FY20, along with the sale of orchards in New Zealand's Northland.
It repaid NZ$38.9m of debt, with the company's net bank debt falling 33 per cent to NZ$77.9m at the close of FY20.
The NZX-listed company has issued a dividend of NZ$0.12 per share.
"Seeka delivered excellent performance for growers, consumers and investors in 2020," Franks said. "The company generated higher profit, lowered debt and maintained shareholder dividends. Our customers were delighted with the quality of our produce."