Hawke's Bay-based apple company takes home two gongs from NZ International Business Awards
Rockit Global was named Best Large Business and won the overall Supreme Award at the 2022 New Zealand International Business Awards.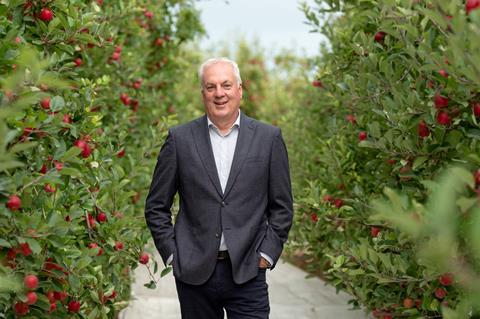 Judges said Rockit Global demonstrated good awareness of the risks faced by the global apple business, along with a strategic focus on managing issues such as maintaining consistency across different product sources.
Mark O'Donnell, chief executive of Rockit Global, was on hand to accept the awards at Auckland's Shed 10 on Thursday night (27 October).
O'Donnell said the Hawke's Bay-headquartered apple company had been able to adapt, revise, and remain resilient during some challenging times.
"Fortunately, we've been able to rely on our incredible team and our unyielding enthusiasm to pull us through, and it's paid dividends," O'Donnell explained.
"With the commitment of our growers, the support of our investors, the quick thinking of our office-based teams, and compelling, clever marketing across multiple digital, social and retail touchpoints, we've continued to thrive, in spite of weather challenges and market headwinds."
Rockit adds its two New Zealand International Business Awards to a list of other recent wins, including two Hawke's Bay Export Awards, an Axis Award, gold at the Best Awards and Best Large Business at the China Business Awards.