In-store activations and e-sampling to help drive sales growth for miniature apple offering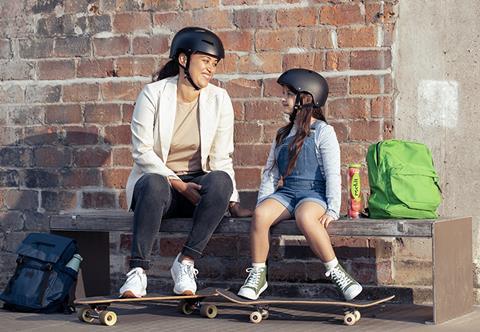 Rockit Global has launched an omni-channel marketing push themed around the return of the Northern Hemisphere school year.
The 'Rockit Back to School' campaign will feature in-store activations, supported by specially-designed, Covid-safe giftboxes containing five Rockit apples.
Extensive digital activity is also planned, including social media, e-commerce promotions and competitions.
In the Middle East, Rockit Global is running an e-sampling promotion, with 6,000 Rockit apple samples included in e-commerce deliveries from its retail partner, MAF Carrefour.
"We have a 86 per cent conversion rate from trial to frequent purchase, so this is an innovative new way to get Rockit in front of more consumers to drive sales," said Rockit Global digital manager, Annabel Hall.
"For the first time, we are also connecting the campaign point of sale with digital activity through a competition – with a dedicated microsite – with a goal of increasing repeat purchase."
Rockit consumers can upload their receipt for a chance to win one of 20 prizes including FitBits, backpacks or skateboards, with key retailers in the Middle East running the competition from now until September.
Rockit Global market manager for the Middle East, Ziad El Chawa, said Rockit apples were on a strong growth curve in the region.
"Sales volume for the entire region is up 36 per cent, and in Saudi Arabia alone, sales have climbed a massive 140 per cent (2022 vs 2021)," said El Chawa.
The Back to School campaign builds on Rockit Global's 'Ready. Set. Rockit.' campaign, which the company said had driven a 21 per cent increase in sales volumes across global markets from 2021 to 2022.
"Momentum from the highly engaging 'Ready. Set. Rockit.' campaign is set to continue this growth, attracting millions of new Rockit consumers during the peak Back to School sales period," said El Chawa.