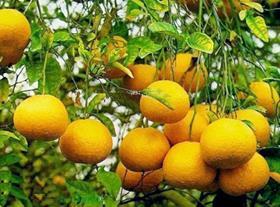 Pakistani kinnows are taking centre stage at Manuel Supermarket stores across Saudi Arabia this week. The fruit is the focus of a promotion being run by the retail chain from 2-8 February.
The campaign was launched by Pakistan's consul general, Shehryar Akbar Khan, at Manuel's Star Avenue Mall store in Jeddah last Thursday. Akbar Khan told guests the campaign was aimed at introducing Saudi consumers to the sweet, juicy taste of Pakistani kinnows, according to the Saudi Gazette.
Akbar Khan also highlighted the importance of citrus production to the Pakistani economy, with around 2m tonnes of kinnow and oranges grown annually.
Mazen Batterjee, vice chairman of the Jeddah Chamberof Commerce and Industry (JCCI), said there was a good opportunity to grow fruit exports between Pakistan and Saudi Arabia, due to the quality of produce, comparative prices and goodwill between the two countries.
"We know the support which Pakistan gave for the development of Saudi Arabia in many fields and we appreciate this," Batterjee told the Saudi Gazette. "Today we saw the quality of the Pakistani citrus. Really impressed with the taste and the juice-yield of Pakistani Kinnow."
In addition to point of sale activities in Manuel stores, Pakistani kinnows will also be available in buffet displays at Movenpick and Marahaba hotels in Jeddah.