Winning bid announced on final day of 2023 event, which attracted a strong contingent from Mexico
South Africa will host the eleventh World Avocado Congress, to be held in 2027.
The winning bid was announced on the final day of the tenth World Avocado Congress, held in Auckland, New Zealand, from 2-5 April. Delegates voted on the destination for the next event.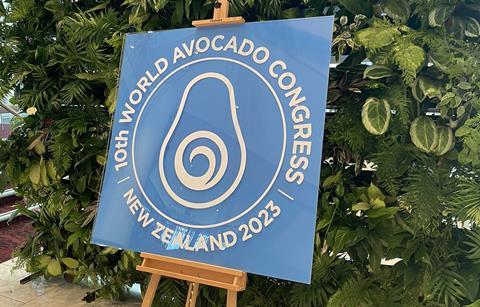 "Congratulations to South Africa. It is a huge honour to host this important event," said Jen Scoular, president of the World Avocado Congress Committee and chief executive of New Zealand Avocado.
The tenth World Avocado Congress finished with a gala dinner on Wednesday (5 April) evening.
The dinner celebrated what Scoular described as "a phenomenally successful international gathering of the avocado community".
There was a strong contingent from Mexico – the world's largest producer and consumer (per capita) of the fruit – at this year's event.
Armando Lopez, chief executive of the Association of Avocado Exporting Producers and Packers of Mexico (APEAM), said the Mexican growers and industry delegates who travelled to the congress were very thankful and impressed.
"Especially knowing the big effort that the New Zealand team has put in, given the pandemic challenges of the last four years," Lopez explained. "This is the moment that the worldwide avocado industry can come together to be aligned for the future in sustainability and quality - and the marketing of health benefits of our fruit for consumption."