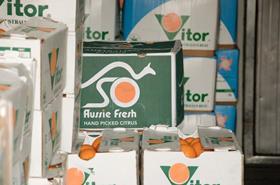 A recent Australian trade mission to South East Asia has highlighted a growing appetite for high-quality citrus imports within the region.
Led by the Victorian Government, with support from the Australian Federal Government, the trade mission took in the Philippines, Vietnam and Thailand.
Delegates, including Citrus Australia chief executive Judith Damiani, took the opportunity to meet retailers, importers and quarantine staff, as well as Australian embassy and Austrade staff, in all three countries.
Damiani said the tour provided valuable insights into the state of economic and social development in the respective markets.
"The rising middle class in all three countries is overwhelming – there is construction of new malls, each with designer stores, and many upmarket supermarkets," Damiani explained.
Australian citrus exports to Thailand were valued at A$12.4m in 2015, while the Philippines generated A$5.4m. Damiani sees room to grow the value of this trade as consumer awareness and market access conditions improve over the coming years.
"Interestingly Thailand is a mandarin market whereas Philippines is an orange market, but I believe this will balance out with protocol improvements and increased supply from Australia," she noted.
Damiani said there were also ample opportunities to grow sales in Vietnam, a key market for Australia's table grape industry.
As part of the mission, the Victorian Government employed a chef to demonstrate how to cook meals with premium Australian produce, including beef, dairy and fruit.
"The trade mission demonstrated the importance of the Australian industries and governments working together to present a professional package to the trade, government and consumers in each country," Damiani said. "These markets will be very important over the next 5-10 years. We want a whole suite of markets that enable us to spread distribution of our crop."