Kiwifruit marketer highlights quality costs and significant labour shortage when reporting financial results
Zespri says its 2022/23 financial results reflect a "challenging period" for the kiwifruit industry.
The New Zealand-headquartered kiwifruit marketer recorded total global fruit sales revenue of NZ$3.92bn in 2022/23, down 3 per cent on its 2021/22 result.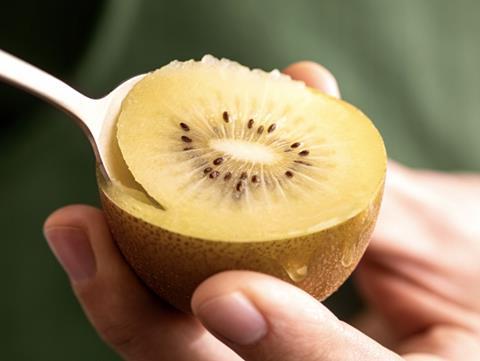 Global sales volumes dropped from 201.5m trays in 2021/22 to 183.5m trays in 2022/23.
The company's net profit (after tax) came in at NZ$237.8m, down from NZ$361.5m in 2021/22.
Zespri chief executive, Dan Mathieson, said the results were indicative of a difficult period for many primary industries, with growers facing challenges relating to labour shortages, the ongoing impacts of Covid-19, and rising costs.
"This was one of our toughest-ever seasons and the industry worked incredibly hard to deliver our fruit to market, despite facing an extraordinary number of challenges including a significant labour shortage.
"We continued to see strong demand and pricing in market and secured more than NZ$100m in savings via our foreign exchange hedging policy. However, quality costs have significantly impacted grower returns which have dropped from the highs recorded in recent seasons."
Direct returns to the New Zealand industry decreased to a total of NZ$2.24bn in 2022/23.
The per tray return for Zespri Green was NZ$5.78, down from NZ$6.35 the season prior.
After returning NZ$11.51 per tray in 2021/22, Sun Gold was down to NZ$9.97 per tray in 2022/23.
Zespri RubyRed returned NZ$22.27 per tray in its first full commercial season.
Zespri's non-New Zealand supply sales decreased to NZ$519m in 2022/23, down from NZ$537m a year prior.
"This reflects similar challenges experienced in our offshore growing regions, with our Italian growers, in particular, facing extreme heat and some of the worst quality costs they have experienced in recent years," Zespri said in a release.
Mathieson said Zespri was "well placed to get back on track" and increase the value it delivers to growers, the kiwifruit industry and New Zealand communities.
"Reducing our quality costs will be central to this, and the industry is working hard across the supply chain to make sure we're once again delivering consistently great quality fruit to consumers in 2023/24 and beyond," Mathieson said.
"While conditions remain challenging, the first shipments of the 2023/24 season have been well received by our customers, indicating initiatives from the industry's Quality Action Plan are helping reduce quality costs and keeping poorer quality fruit onshore."