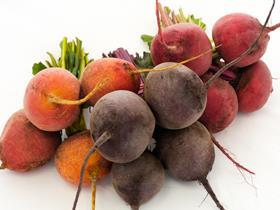 As one of Europe's leading fresh produce companies, few will be surprised at seeing G's Fresh – with its £258.8m million turnover in the most recent financial year – feature so high up the FPJ Big 50 2015.
The business, which operates through multiple channels to a range of customers across the UK, Europe and the USA, specialises in the growing and processing of conventional and organic salad crops, vegetables and mushrooms.
The company is also renowned for bringing back into fashion what some may deem unfashionable products, such as celery and beetroot.
The G's story spans more than six decades, as the international marketing-led farming firm was established in Cambridgeshire in 1952, when Guy Shropshire began growing.
During the 1950s, the G's celery business was established, before the 1960s saw the company's brand unveiled, and the growing of onion and Cos lettuce commence.
The 1980s saw the G's grower co-operative launched, followed by the start of farming operations in Spain. The acquisition of several beetroot businesses followed in the 1990s, among other ventures.
Nearer to the present day, it's been a year to celebrate for the firm: Fenland celery was awarded PGI status; G's Fresh Vegetables won gold at theIOSH National Food and Drink Health & Safety Awards; and G's Fresh Beetroot won first prize in the Consumer Convenience category at the UK Packaging Awards, as well as a Queen's Award for
Innovation.
Also launched this year was G's new organic brand, O'live. While G's continues to supply organic produce to the UK's leading supermarkets, it chose to launch its own brand following the upturn in organic sales.
The brand is listed in all nine of the Whole Foods stores in the UK, and to support the launch earlier this winter, a dedicated website and social media campaign was put in place.
Added to that rollout, a new beetroot-flavoured sports drink called PWR+ backed by G's is now established in that particularly fast-growing health market.
Beetroots featured heavily in the firm's new offerings this year, as, working with Tesco, G's breathed life into the category by reviving the candy stripe and golden varieties at the UK's leading supermarket. Elsewhere, the business underwent an expansion in eastern Europe, after buying a production facility in Poland, although its 99 per cent shareholding in G Polska was sold in March 2014, generating a loss on disposal of £88,000.
Anthony Gardiner, marketing director at G's Fresh, which also owns businesses in the Czech Republic and the US, tells FPJ: "G's is set up to and will continue to develop the business in accordance with changing and developing customer needs.
"The UK remains a core growth market for G's, with strong plans for future growth and development."
His comments echo the views of company director John Shropshire, Guy's son, who noted in the company's report for the financial year to 3 May 2014: "The company intends to maintain its position with the existing range of products, while looking at all opportunities to expand into higher-value added ranges."