South West AgriTech Showcase event to highlight the importance of technology in farming
The critical importance of agri-tech to agriculture and food is a key topic which will be discussed at the upcoming South West AgriTech Showcase next month.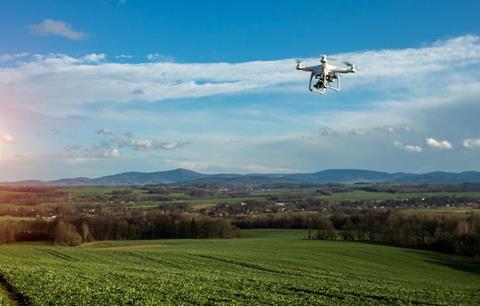 South West Agri-tech comprises six Local Enterprise Partnerships (LEPs) – Cornwall and Isles of Scilly, Dorset, GFirst (Gloucestershire), Heart of the South West (Devon, Plymouth, Somerset and Torbay), Swindon and Wiltshire and West of England (Bath & North East Somerset, North Somerset, Bristol and South Gloucestershire) – supported by a steering group of 45 members drawn from the LEPs and local partners, academia and government agencies.
Mel Squires, South West director at the NFU, will be a keynote speaker at the event, to be held on 20 April. "I will be reflecting on how critical agri-tech is to our farming and food supply chains, from farmgate to marketplace," she says.
"Given the significance of farming to this region, both economically and environmentally, it is crucial that we continue to collaborate. We must work with researchers, practitioners and other stakeholders to enable the sector to be sustainable, productive, profitable and resilient. This is for the benefit of our communities, consumers, business owners and workers, and to help us achieve our ambitions for the environment and reaching net zero," she adds.
"This event will shine a bright light on all the fantastic effort and work taking place in this part of the world, and beyond. It will inform, connect, inspire and, I hope, encourage people to learn more and see how agri-tech can help their own businesses, which will invite further interest and investment."
Other topics covered at the South West AgriTech Showcase will include the future of regenerative food and farming, with speaker Dr Robin Jackson, director at Agri-tech Cornwall and the Isles of Scilly Project. Also, there will be a national agri-tech funding update from Innovate UK, and 'Agri tech – Addressing the Perception', from the Gloucestershire Agri tech Partnership – delivered by Ben Thompson at Hartpury and Sarah Carr at the Royal Agricultural University.
"The council is happy to be supporting the AgriTech Showcase event," says David Owen, director of Economy and Environment at Gloucestershire County Council, and chief executive at GFirst Local Enterprise Partnership (LEP).
"It provides an invaluable opportunity for people from across the agricultural sector to work together to create a future that benefits everyone. Supporting AgriTech will not only boost this industry but communities across Gloucestershire."
Sustainability is a hot topic in both the food and agriculture sectors, and will be discussed on the day. "Dorset LEP is proud to sponsor and support the AgriTech showcase event," says Vinita Nawathe, director at Dorset LEP.
"Dorset is a global centre of excellence for agri-tech research and development, with a local agri-tech sector that is worth £108m and employs around 700 people.
"The Dorset LEP is supporting the development of a regional One Health Business Cluster to pool knowledge, access expert advice and funding, and leverage trading and exporting opportunities for sectors that provide sustainability solutions to global environmental problems," she adds. "One Health is a recognised approach that acknowledges the interconnections between the health of humans, animals, plants and natural ecosystems. Clean growth agri-tech is a longstanding, major strand of this work."
And the event will serve as a chance to bring people together to see the latest advances in agri-tech. "It's a great opportunity for people involved in the agriculture sector and agri-tech to come together and see some of the technology that's commercially available in the region as well as the research and development that's being undertaken," says councillor Rufus Gilbert, Devon county council cabinet member for economic recovery and skills.
"This event aligns with our commitment to farming in the county which we're demonstrating through the Devon Agri-Tech Alliance (DATA) project and our Future Farming Resilience Project. Devon's agriculture sector plays an important role in our local economy and harnessing the use of technology can help to ensure that it enjoys a sustainable future."
There will be ample opportunity to network in the Market Place. "The marketplace has been so popular with exhibitors we have had to increase our space offering," explains Joanna Rufus, chair of South West AgriTech.
"We're lucky to have received such tremendous backing from those that make up South West AgriTech, the LEPs, local partners and academic partners – we have such agri-tech strength in the South West."