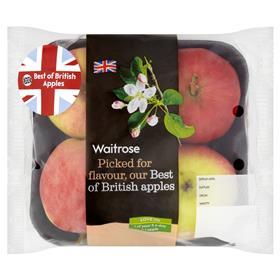 January will see a major marketing campaign launched to boost consumption of English apples, with £250,000 worth of print and online activity planned.
In the face of stiff competition created by the Russian ban on produce from various European countries, the UK apple trade organisation has secured new funding to help remind shoppers to back British.
English Apples and Pears will kick off the campaign the first week of January 2015 with a new website going live on January 5 (www.loveenglishapples.co.uk).
Alongside print advertising in magazines such as Bella, Good Food Magazine, Delicious, and Olive, there will be radio advertising on Heart FM, all aimed at the family market.
Adrian Barlow, CEO English Apples and Pears said that at a time when growers' margins are under pressure due to the problems caused by the Russian ban, it was important to get the message across to shoppers to buy English apples.
"It is much to their credit that English growers have been prepared to make this investment to develop demand and consumption," he added.
"Increased demand will strengthen all market sectors and by working closely with our customers we expect this activity to improve results for all companies in the supply chain whilst meeting the needs of an even wider range of consumers. It is intended that similar activity should be implemented in future seasons but starting earlier in the autumn."