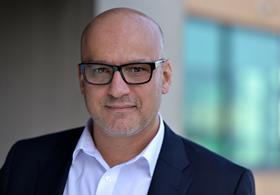 Arla Foods managing director Ash Amirahmadi will deliver the annual City Food Lecture at London's Guildhall on 17 February, it has been announced.
On the occasion of the Lecture's 21st birthday, the organising committee saidAmirahmadi will address key issues affecting the future of UK and international agriculture and food.
"I am honoured to be part of the City Food Lecture,' Amirahmadi said.'It's an incredibly well thought of event and one that I have admired for years. Having worked in the industry for over 20 years and having a passion for agriculture, food and sustainability, I look forward to sharing my thoughts and views on the future of the food industry and the challenge and opportunity of delivering sustainable diets for generations to come."
The invitation-only City Food Lecture attracts a high-calibre attendance of 600 plus, and Amirahmadi joins the roll call of recent speakers including Ocado CEO Mel Smith, Tesco chief Dave Lewis and Compass boss Dominic Blakemore.
The event is organised by the seven City of London livery companies involved in agriculture and food: the Worshipful Companies of Bakers, Butchers, Cooks, Famers, Fishmongers, Fruiterers and Poulters.
Organising committee chair John Giles said: 'The event in February 2022 will be an extra special one for the City Food Lecture – it is our 21st birthday! We are, of course, delighted that Ash Amirahmadi from Arla Foods is our keynote speaker for the occasion and has agreed to join us.
"Arla Foods is one of the biggest dairy companies in the world, with an annual turnover of some €10 billion. As a cooperatively owned business, they have some 9,200 farmers in Denmark, Sweden, Germany and the UK. The UK is their single-biggest market, where they have over 2,000 farmer members. They are also highly active in the Middle East, West Africa, the US, China and south-east Asia.
"Arla has a very strong commitment to the sustainability of how their products are produced. They are involved in many product areas, ranging from liquid milk to branded consumer products and functional food ingredients. Ash has featured regularly on television and other forms of media in the recent 18 months commenting on both Brexit and the Covid pandemic. I am sure his lecture will be both interesting and informative and will stimulate discussion and debate.'