Suffolk MP takes over from Ranil Jayawardena, who had only been in post a matter of weeks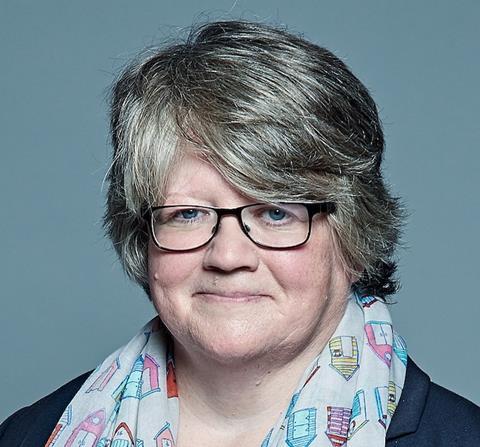 Former Deputy Prime Minister Thérèse Coffey has been appointed as the new Defra secretary of state.
Coffey moves from the roles of heath secretary and deputy PM, which she had only held for a few weeks during Liz Truss's government. She is a former secretary of state at the Department for Work and Pensions and previously worked at Defra as parliamentary under secretary and then minister between 2016 and 2019.
The NFU congratulated Coffey on her appointment, stating: "We look forward to working with you to ensure British farming can continue to thrive and supply the nation with high-quality, climate-friendly food."
Coffey replaces Ranil Jayawardena at Defra, who was himself only in the role a few weeks. In his letter to new Prime Minister Rishi Sunak upon leaving the position, Jayawardena called on the new government to "free our farmers".
"After much work in my tenure, my successor will now be able to take forward the plans set in motion to improve our nation's environmental land management schemes, making them easier for farmers to access, removing current areas of frustration, updating and replacing outdated regulations, and going further and faster to deliver the ambitions of the Conservative party for food, farming, climate and the environment," he said.
Elsewhere at Defra, Mark Spencer retains his role as food minister following his apppointment in September, with Trudy Harrison remaining parliamentary under secretary of state for environment, Scott Mann holding the growth and rural affairs brief and Lord Benyon covering international environment.