The latest edition ofFresh Produce Journal, entitled Going Global,is now available for subscribers to read on the FPJ app.
Download the app to your smartphone or tablet from theApp StoreorGoogle Play,or read the issue on yourdesktop. The app isfree to download, and anyone can access our news feed, with the latest fresh produce stories, video and podcasts.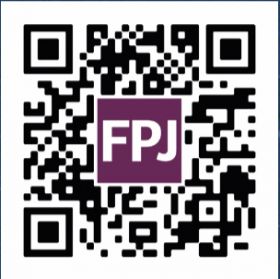 If you're not already a subscriber, you can sign up to FPJ for just £125 a year. This includes 10 print copies of the magazine and digital access for a year.
A world of opportunity
In this special issue, distributed ahead of FPJ's inaugural pan-industry trade show, Festival of Fresh, we shine a light on Britain's place in the global fresh produce industry six months on from Brexit.
As Britain adapts to life outside the Single Market, FPJ explores the opportunities and challenges that lie ahead in global trade, with features on Italy, France, Belgium, Asia, North Africa and the US.
In addition to these market-specific reports, there are interviews and analysis from Tom Southall of the Cold Chain Federation and John Giles of Promar International on how supply chains are changing and trading relationships are adapting due to Brexit.
We take a trip to New Spitalfields Market to hear how the market has thrived since its relocation to Leyton 30 years ago, and Covid-19 has thrown up new business opportunities for wholesalers. But the future is uncertain, with a potentially complicated relocation to a composite market in Barking being considered.
This month's Big Interview is with Deepak Ravindran, co-founder and chief customer officer at Oddbox, a wonky veg delivery scheme that has gone from strength to strength since launching in south London back in 2016. Not content to only rescue surplus and out-of-spec produce, Ravindran tells us why consumer education is so central to his company's philosophy and wider efforts to bring down food waste in Britain.
There is an extensive category insight on the stonefruit industry, which is expecting one its smallest European harvests in 30 years – but there's plenty of fresh innovation in the category, and we bring you features on the Metis plum range, Italian stonefruit cooperative Apofruit, and Spanish Picota cherries, whose season is now in full swing.
Rounding things off, there are reports on impressive sales growth in both melons and fresh herbs, as well as extensive coverage of aubergines, which could be on the cusp of a major popularity boom as home cooks explore new recipes and conscious consumers search for meat substitutes.
We hope you enjoy the read.