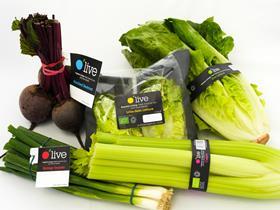 Produce giant G's Fresh is ploughing thousands into promoting its new organic brand O'live with a raft of marketing activity.
O'live launched in the UK Wholefoods chain in September, and as part of the strategy to raise awareness of the produce, which includes celery, beetroot, salad onions, and Cos and Little Gem lettuce, it will be the main sponsor of the Organic Awards.
To build on the publicity O'live will be one of the first fresh produce brands to curate a window display at Wholefoods' High Street Kensington branch.
The brand will take over the window in January, in time for the nation's health kick resolutions to start, with a display based around its organic lifestyle message.
G's Fresh continues to supply organic produce to supermarkets, but chose to launch its own brand following the upturn in organic sales. The brand is listed in all nine of the Wholefood stores, and to support the launch a dedicated website and social media campaign has been put in place.
The move comes after the appointment of Jessica Felton-Page as organics account executive. G's Fresh chose to partner with Wholefoods due to the retailer's success at incubating new brands.
"Wholefoods has been incredibly supportive," says G's marketing director Anthony Gardiner.
"While it is early days yet, so far the brand has been well received."