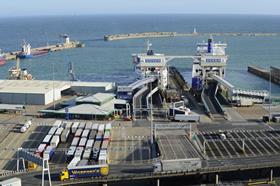 New UK import requirements are causing supply chain disruption with the government's Goods Vehicle Movement Service (GVMS) system "collapsing" on its first day of use, according toThe Loadstar.
In addition, the logistics trade site reported that importers had struggled with the requirements, inputting incorrect data which has caused goods to be held up by border officials.
A customs expert told the publication that many of the issues were due to the fact the system was not made available for testing until 29 December. Furthermore, the information paper relating to GVMS was released just two days before Christmas.
The source said: "We have had people input export references rather than import numbers, and while the former works okay for transit movements, it messes up the coding and therefore does not show up on the GVMS."
GVMS is the UK's new border IT system linking declaration references to the haulier, allowing them to present a single reference, the so-called goods movement reference (GMR), at the border as proof of pre-lodged declarations.