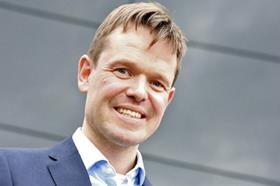 Marco de Jager has been appointed as the new managing director of Vitacress Real , with effect from 1 April.
De Jager has over 17 years of experience in the international consulting and agri-food business at The Boston Consulting Group and Royal FrieslandCampina.
Vitacress Real shareholder Erik Gipmans commented: "Marco is a strategist but has proven that he can also turn strategy into action.
"His experience and track record match the ambitions and the phase in which Vitacress Real finds itself as an organization. And he is a good match with the team, the company culture, and the organisational values."
Vitacress Real has embarked on an ambitious growth strategy and aims to become the leading European herb supplier.
Under the leadership of de Jager, the company said it planned to build on this growth in the retail and foodservice market with, among other things, new product-market combinations and innovative concepts in the field of fresh flavour.