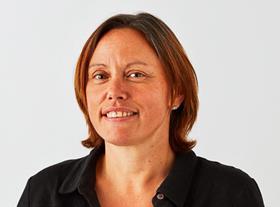 Ocado Retail has forecast its 'best-ever' Christmas on the back of strong demand in the fourth quarter.
The online grocery specialist - a joint venture between Ocado and M&S - reported sales of £547.8m in the 13 weeks to 28 November, with average orders per week of 375,100.
While the sales figure was 3.9 per cent down on the Covid-affected 2020, when lockdowns drove consumers to online grocery, it is 36.6 per cent higher than the same period in 2019.
The company also pointed out that sales growth was held back by labour shortages, with headcount falling across its delivery and fulfilment roles in the first quarter, but added that steps were taken to address this, and combined with the end of furlough, vacancies are returning to more normal levels.
Ocado Retail is adding significant new capacity to take advantage of growing demand and to deliver strong, sustainable growth, the company added. It expects to see mid-teens revenue growth in 2022, which is at the top of the pre-Covid range of 10-15 per cent.
Chief executive Mel Smith said: 'Over the past year our brilliant colleagues across Ocado Retail have been working to further strengthen our range and deliver more value for money to customers, as we continually refine and improve on the best customer proposition in the market.
'We are delighted that M&S products now account for nearly 30 per cent of the basket - our customers clearly love the opportunity to buy M&S food online.
'The investments we have made over the past year mean we have significant capacity for growth in 2022 and we will continue to invest in facilities, systems and people in the year ahead to deliver on our long-term growth potential.
'We are working hard to manage current industry challenges, and Ocado Retail has great momentum as we get ready for another record Christmas and further strong progress next year.'