AMFresh trading director Darren Clough and Fruitnet's Spain editor Maura Maxwell among participants in new event to build closer ties between Spanish suppliers and UK buyers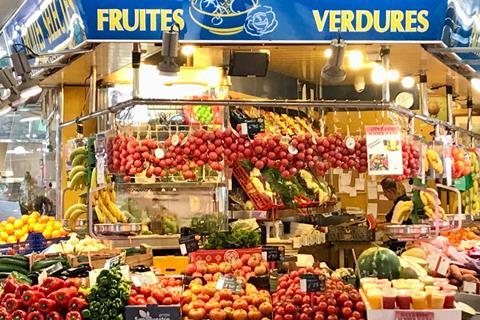 A few places are still available for those who wish to attend the Spain Food Nation Summit in London on the afternoon of 28 September.
The meeting is a new event organised by promotional body Foods & Wine from Spain and aims to improve engagement with food and wine buyers in the UK, which remains one of Spain's most important export markets for those products.
During the summit, a number of leading names from the fresh produce business will take part in a special round table discussion about opportunities in the food market as a whole.
They include Darren Clough, commercial and trading director at AMFresh and a former category director for fresh produce at Tesco, as well as John Giles of consultancy Promar and Maura Maxwell, Spain editor at Fruitnet. The discussion will be chaired by Mike Knowles, managing director of Fruitnet Europe.
Joining them on the panel will be: Marcos Fernández Pardo, CEO of Ibérica Restaurants; Cristina Pasantes, director of Brindisa; José Souto, senior chef lecturer at Westminster Kingsway College; and John Valentine, MD of Red Communications.
Other parts of the summit will focus on opportunities for Spanish wine suppliers into the UK.
The UK buys billions of pounds worth of food and drink from Spain, from fresh fruit and vegetables to quality meats such as chorizo and Serrano ham, and an extensive range of wines.
Earlier this year, two Spain Advisory Councils were established – one for food and one for wine. They bring together leading figures in the wine, food, and gastronomy sectors.
The Spain Advisory Councils are a joint initiative from ICEX Spain Trade and Investment and the Spanish Ministry of Agriculture, Fisheries and Food, and there are plans to develop the Spain Food Nation Summit concept further.