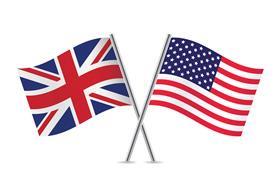 The US Department of Agriculture (USDA) is accepting applications for an agricultural trade mission to the UK on 22-24 June, 2022.
The mission will offer US growers, producers and exporters the opportunity to explore this 'dynamic' market and to meet the consumer demand in the UK, the USDA said
Consumer-oriented foods and beverages are the most important sector for US agricultural exports to the UK, accounting for more than US$1 billion of the US$2.7 billion of exported US agricultural and related products to the UK in 2021, it said.
The USDA-sponsored trade mission to the UK is one of four upcoming international trade missions Agriculture Secretary Tom Vilsack announced on 11 March that support USDA's commitment to expanding and diversifying global market opportunities for US agriculture and exporters.
"The UK is the third-largest economy in Europe and its consumers demand the world-class products available from US agriculture producers," said Vilsack. "This mission can open doors to this critical market for US ag exporters regardless of their size and products."
As UK's demand for US consumer-oriented food and beverages increases, the market delivers strong potential for US exporters of fresh produce, dried and processed fruit, nuts, organic products, fish and seafood, processed food, US.ethanol, wood pellets and more, the USDA said.
USDA's Foreign Agricultural Service (FAS) will provide trade mission delegates a platform to conduct face-to-face meetings for the first time since the pandemic began and receive in-depth market briefings and tours from FAS and industry trade experts who can facilitate the export of US products to the U.K.