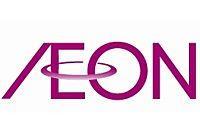 Japanese retailer Aeon Co has announced a 5.5 per cent drop in operating profit for the nine-month period to November 2012, but said it will still hit its annual profit forecast.
The retail group's March-November operating profit fell to ¥96.2bn (US$1.1bn), pushed down by reduced Japanese consumer demand in the company's grocery and general merchandise stores.
Aeon said it still planned to hit its operating profit outlook of ¥210-220bn (US$2.35-2.45bn) for the year to February, however.
The company reportedly bases on the outlook on a seasonal pickup in demand in Japan over winter, as well as recovering sales in its Chinese operations.
Aeon shares fell 7 per cent during the 2012 calendar year, reported Reuters, against a 23 per cent growth in the Nikkei average.