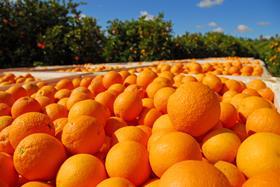 AgPick Technology has collaborated with a South Australian citrus operation to develop an automated GPS-based picking app.
Riverland-based Ingy's Citrus will use the solution to boost productivity, assure traceability and help growers meet imminent Horticultural Award piece-rate requirements.
Named AgPick Orchard, the technology is currently in the development phase, with hopes high it will be ready in time for Ingy's peak season in April.
"We're generally on the forefront with technology," Ingy's Citrus director and fourth-generation producer, Michael Ingerson, said. "If we can identify an automated way to save time and create efficiencies, we're all for it."
Ingerson expected the app would meet the business' key objectives for compliance and traceability, while saving up to 15 hours a week in manual data collection (counting and recording).

AgPick Technology chief executive Henrietta Child said the app would place control in the hands of pickers and tractor drivers, allowing them to work autonomously.
"The technology will work with pickers' own equipment, it will not be reliant on supervisors and there will be no badge or bin scanning in the orchard," Child said.
"It's a 'hands-off' solution, yet it provides information about who picked a bin and where they picked it. Our current AgPick reporting system will still be available to report pickers' progress and productivity including hours worked and break times.'
The app's functionality has been designed to work with Australia's new piece-rate requirements, coming into effect on 28 April.
"With pickers registered in the system, the app uses GPS locating to enable monitoring and reporting of pickers' progress with little or no supervision," Child said.

"The new app is very light on data use and will run on most phones with GPS functionality. Training is minimal as the app does it all for us.'

It is the first time a solution developed by South Australia-based AgPick has been used in a citrus orchard. Child said it was a sector the technology firm had identified for growth potential for some time.
The new app is transferrable to any tree crop.