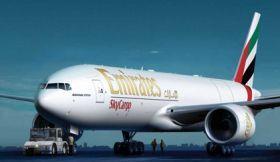 Australian fresh produce exporters targeting Middle Eastern markets will be aided by a new bi-lateral aviation agreement with the United Arab Emirates (UAE).
The deal will see airlines operate up to an additional 28 flights between the two destinations each week from October 2016.
"The UAE is an important and increasingly significant aviation hub for Australian tourism and trade," said Tasmanian senator Richard Colbeck. "It's also an important and growing trading partner with A$2.96bn worth of merchandise exports from Australia in 2014, which was an increase of 12 per cent from the previous year.
Australian vegetable exports to the UAE increased by 23.5 per cent over the 2014 calendar year, largely on the back of a market development push being driven by peak industry body Ausveg.
Colbeck said Australia's overall food and beverage exports to the Gulf region have increased 43 per cent over the last five years.