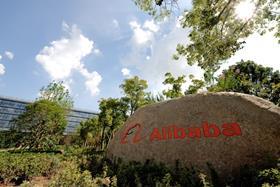 Alibaba will provide support to fresh food merchants who have moved online during the coronavirus (Covid-19) pandemic as part of its 2020 Spring Thunder Initiative.
On 26 May Alibaba Group's customer experience business division (Alibaba CCO), Tmall Fresh and and Taobao University launched a 'Rocket Growth Plan' as part of the Spring Thunder Initiative.
Over the next three years, the Rocket Growth Plan is expected to support 10,000 newly-established fresh food merchants who have joined the Tmall platform in the past six months due to the pandemic.
Included in the plan will be a new business account manager system launched by Alibaba CCO, set to provide one-to-one support to help new businesses grow and avoid errors.
Customer managers will provide guidance to new businesses on topics such as store opening, fan (follower) management, marketing activities, after-sales service improvement and more. There will also be a 24-hour online question and answer system.
Guo Kunkun, merchant service empowerment director of Alibaba CCO, said that available online marketing mechanics have become quite complex and it will take some time for new merchants to grasp. The intention of the Rocket Growth Plan is to help new merchants grow as fast as possible.
Zhu Xia, general manager of Tmall Food, said the Rocket Growth Plan is an important measure for digitalizing agriculture and it will assist merchants quickly grasp the platform and promote sustainable, profitable growth of businesses.